Podcast: Play in new window | Download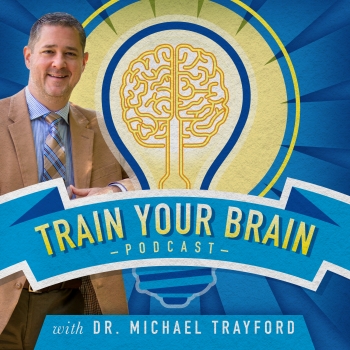 Your Brain Training coach Dr. Trayford is bringing you tip number 298 today. This is a topic we've been hearing a lot about. Of course nutrition is a highly controversial subject, but Dr. Trayford likes to sift through the arguments on both sides and share the facts. Grass fed cows have the appropriate fats and proteins that provide us with the nutrients and proteins that we need. The meat will contain better fats: less saturated fat and more essential fatty acids. Making this switch will allow you to not need to take extra supplements. Thanks for listening!
To sign up for Dr. Trayford's 6-Week Memory Improvement Seminar, copy and paste this link into your browser: memory.apexbraincenters.com/6weeks-registration
For your own free copy of Dr. Trayford's E-book visit Apex Brain Centers.com.
If you have any concerns regarding the information and applications discussed in this podcast, please consult your physician and a doctor who is experienced in functional neurology. Michael Trayford DC, DACNB is available for consultation by calling (828) 708-5274.
---
Links for this episode:
Dr. Trayford recommends John Ratey's excellent book on exercise: Spark: The Revolutionary New Science of Exercise and the Brain
Learn more at APEX Brain Centers.com
Read the APEX Brain Centers BLOG
Follow us on Facebook
On Google Plus
Follow APEX Brain Centers on Twitter
And here is the Twitter handle for this podcast: @BrainPodcast365
Visit our YouTube Channel