Podcast: Play in new window | Download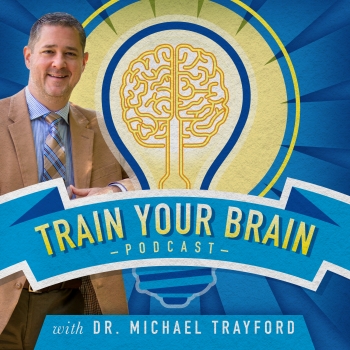 Good morning and welcome to Episode 033 of the Train Your Brain Podcast with Dr. Michael Trayford. Every Monday we produce a 30-minute episode. Tuesday through Sunday we produce episodes with five-minute tips. Every episode of the Train Your Brain Podcast features a tip, so you can receive pointers 365 days a year that will help enhance the performance of your brain!
In Episode 033, Dr. Trayford talks about the health risks present with the use of Statin drugs. Please research the risk factors and side effects of taking Statins. Their impact on the brain is striking. You are controlling the fat in your blood to prevent heart attacks, but you might also be dangerously cutting off the fat to your brain. Be very careful or you will end up with the healthiest heart in the dementia ward.
If you have any concerns regarding the information and applications discussed in this podcast, please consult your physician and a doctor who is experienced in functional neurology. Michael Trayford DC, DACNB is available for consultation by calling (828) 708-5274. Thanks for listening. Continue reading →