Podcast: Play in new window | Download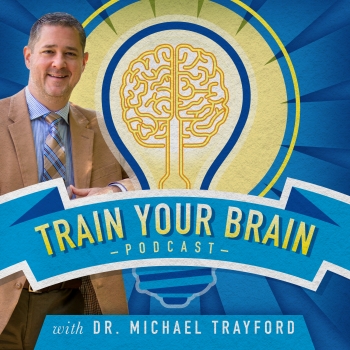 Welcome to Episode 319 of the Train Your Brain Podcast. Your host Dr. Trayford and producer Jason Pyles are here, as always, to share a training tip! The tip is to play Memory. Do you remember playing this game as a kid? It's a great brain exercise! If you're not familiar with the game we'll describe it for you. You have several cards that include pairs of two. Mix them up, turn them over and then you take turns choosing two cards to turn over to view and then turn back upside down. The object is to remember where the cards are and find matches. This game works an aspect of your short term memory. Your brain holds on to little bits of information while you acquire new information. Thanks for listening!
To discover some simple techniques for memory improvement use this URL: memory.apexbraincenters.com/6weeks-registration
For your own free copy of Dr. Trayford's E-book visit Apex Brain Centers.com.
If you have any concerns regarding the information and applications discussed in this podcast, please consult your physician and a doctor who is experienced in functional neurology. Michael Trayford DC, DACNB is available for consultation by calling (828) 708-5274. Continue reading →