Podcast: Play in new window | Download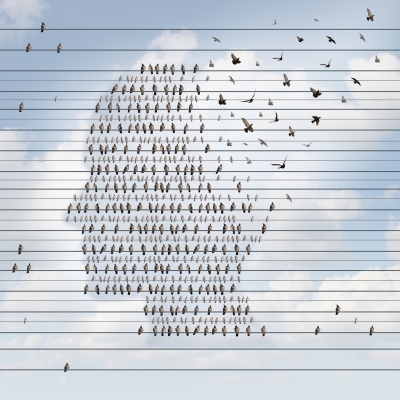 Happy Monday to our Train Your Brain Podcast listeners! We are issuing a formal call out for your feedback. After we round the corner on 365 daily brain training tips and mark our 1-year anniversary we hope to continue and focus more on what listeners want to hear about. So, please leave a comment in the show notes or call us and leave us a voicemail at (828) 565-2494. Another great option is to email us at Train Your Brain Podcast (AT) Gmail (DOT) com.
Biomarkers for Dementia are very similar to those for concussions. They both relate to memory, attention and physical cues. We can observe things like balance, gait and sit to stand testing to tell how physically fit an individual is. We have long since established that being physically fit helps you to have a better brain. Increased mobility and increased fitness lead to increased cognitive function. Therefore poor balance can be a big indicator of Dementia. Please make sure that your loved ones see a physician if you suspect dementia biomarkers are becoming a concern. Thanks for tuning in!
For more information on Free Memory Improvement Webinars from Apex Brain Centers click here!
Thanks for listening and join us! For your own free copy of Dr. Trayford's E-book visit Apex Brain Centers.com.
If you have any concerns regarding the information and applications discussed in this podcast, please consult your physician and a doctor who is experienced in functional neurology. Michael Trayford DC, DACNB is available for consultation by calling (828) 708-5274. Thanks for listening. Continue reading →