Podcast: Play in new window | Download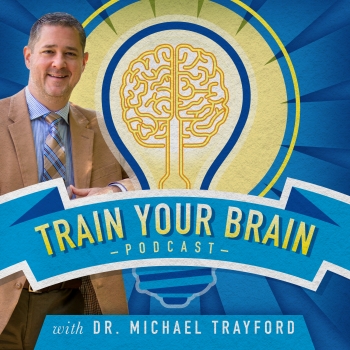 Welcome to the Train Your Brain Podcast. In Episode 174 Dr. Trayford tells us about a test that can be performed that can diagnose about 80% of cases of vertigo. It is a simple test that involves the doctor watching your eye movements as you lie down and sit up. Later he will teach us about the Epley Test for treatment. Anyone who has ever experienced any kind of dizziness or nausea knows how miserable it can be so please ask your physician about the Dix-Hallpike Test if vertigo afflicts you. Thanks for tuning in today!
Thanks for listening and join us! For your own free copy of Dr. Trayford's E-book visit Apex Brain Centers.com.
By the way, now through the end of February we are having a special contest for Train Your Brain Podcast Listeners to send in their best brain training tip for a chance to win a $25 gift card!
If you have any concerns regarding the information and applications discussed in this podcast, please consult your physician and a doctor who is experienced in functional neurology. Michael Trayford DC, DACNB is available for consultation by calling (828) 708-5274. Thanks for listening. Continue reading →