Podcast: Play in new window | Download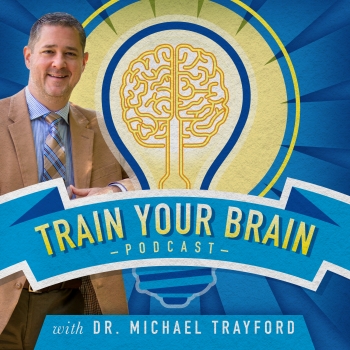 Welcome to Episode 130 of The Train Your Brain Podcast with Dr. Michael Trayford. Every Monday we produce a 30-minute episode. Tuesday through Sunday we produce episodes with five-minute tips. Every episode of the Train Your Brain Podcast features a tip, so you can receive pointers 365 days a year that will help enhance the performance of your brain!
Now through the end of February we are having a special contest for Train Your Brain Podcast Listeners to send in their best brain training tip for a chance to win a $25 gift card!
Today Dr. Trayford shares brain training tip 130. Sometimes Dr. Trayford's tips make so much sense that it just feels right to your soul! This is one of those tips. Identify what's stressing you out. You might be under so much stress that you don't stop to figure out exactly what is causing it. Taking this kind of inventory demystifies stress and empowers you to be able to make small changes that will have a huge impacts. Thanks for listening!
If you have any concerns regarding the information and applications discussed in this podcast, please consult your physician and a doctor who is experienced in functional neurology. Michael Trayford DC, DACNB is available for consultation by calling (828) 708-5274. Thanks for listening. Continue reading →