Podcast: Play in new window | Download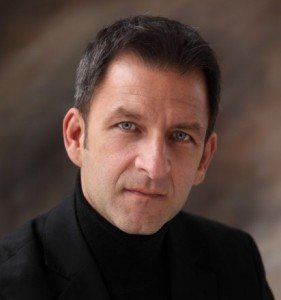 Train Your Brain Podcast is proud to bring you a fascinating interview today with Dr. Robert Melillo: clinician, educator, researcher, author and trail-blazer. He is the hardest working man in childhood neuro-developmental disorders and a friend and mentor to Dr. Trayford for better part of 20 years.
Dr. Trayford and Dr. Melillo begin their discussion on neuro-
developmental disorders by addressing the largest influencers. These can be pre-natal, genetic, nutritional, environmental, etc. At birth the brain is still not yet fully developed and so these factors, we're learning, play a major role in disorders than may present much later in life.
For example, certain regions of the brain involved addictive tendencies correspond to some of these factors like sugar, technology and lack of impulse control. As we compare these effects in children and adults we are able to learn more and more about causes. Perhaps most relevenatly, Neuro-scientists are studying links in childhood medications and later adulthood additions.
Please listen in and join our presentation of the newest and most groundbreaking studies on neuro-developmental disorders.
And, as always Dr. Trayford leaves us with a brain training tip. Today is tip #338: Drop the Carbs. Particularly with regard to what we are speaking of here. The International Society for Nutritional Psychiatry Research meeting this summer (2017) confirmed studies where a low carb diet was superior to anti-psych meds in effectiveness.
Observing moderation in all things, try to keep carb intake in check, not just for your physical health, but for your mental health as well.
If you have any concerns regarding the information and applications discussed in this podcast, please consult your physician and a doctor who is experienced in functional neurology. Michael Trayford DC, DACNB is available for consultation by calling (828) 708-5274.
---
More links for this episode:
Learn more at APEX Brain Centers.com
Read the APEX Brain Centers BLOG
Follow us on Facebook
On Google Plus
Follow APEX Brain Centers on Twitter
And here is the Twitter handle for this podcast: @BrainPodcast365
Visit our YouTube Channel
Don't forget our seminar on October 14-15, 2017. And be sure to check out our addiction recovery alternatives ebook.