Podcast: Play in new window | Download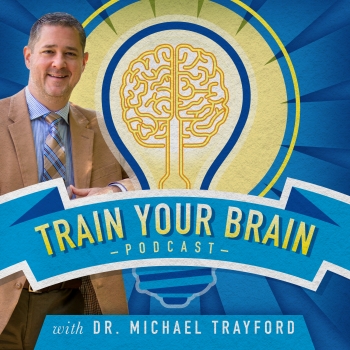 Dr. Trayford welcomes you to the Train Your Brain Podcast! Today we have episode number 272 for you with a brand new brain training tip. You can exercise your eyes by moving them to each position on a clock. 12, 1, 2 o'clock, etc. Do a slow roll of your eyes starting at the 12 o'clock position making sure you hit all points of your vision and make it back to the 12 o'clock position. Do 5 reps one way and then switch and do 5 reps the opposite way. This can help strengthen eyes and possibly prevent cataracts and vision problems. This can potentially help decrease glasses prescriptions, too! We know how important eye health is to brain function so we sure hope this tip helps you. Thanks for listening!
Thanks for listening and join us! For your own free copy of Dr. Trayford's E-book visit Apex Brain Centers.com.
If you have any concerns regarding the information and applications discussed in this podcast, please consult your physician and a doctor who is experienced in functional neurology. Michael Trayford DC, DACNB is available for consultation by calling (828) 708-5274. Thanks for listening.
---
Links for this episode:
Dr. Trayford recommends John Ratey's excellent book on exercise: Spark: The Revolutionary New Science of Exercise and the Brain
Learn more at APEX Brain Centers.com
Read the APEX Brain Centers BLOG
Follow us on Facebook
On Google Plus
Follow APEX Brain Centers on Twitter
And here is the Twitter handle for this podcast: @BrainPodcast365
Visit our YouTube Channel