Podcast: Play in new window | Download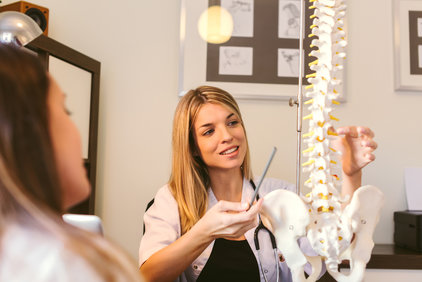 Welcome to Episode 183 of the Train Your Brain Podcast. It is Monday so we are bringing you an extended podcast this morning. Today Doctor Trayford shares a brief history of chiropractic care. Chiropractors are the most hands-on, well-rounded doctors out there because they treat their patients comprehensively. They don't just treat the neck and spine, though even if they did, that would still be a considerable task given that spinal movement is responsible for 90% of brain stimulation and nutrition. Chiropractic care is important to all systems of the body.
Today's tip is to visit a Functional Neurologist, even if you don't have any back pain, to catch diseases like Dementia early. Visit The American Chiropractic Neurology Board to find a Functional Neurologist near you.
Thanks for listening and join us! For your own free copy of Dr. Trayford's E-book visit Apex Brain Centers.com.
Today is the last day to enter our Listener Tip Contest! E-mail your best brain training tip for a chance to win a $25 gift card!
If you have any concerns regarding the information and applications discussed in this podcast, please consult your physician and a doctor who is experienced in functional neurology. Michael Trayford DC, DACNB is available for consultation by calling (828) 708-5274. Thanks for listening.
---
Links for this episode:
Dr. Trayford recommends John Ratey's excellent book on exercise: Spark: The Revolutionary New Science of Exercise and the Brain
Learn more at APEX Brain Centers.com
Read the APEX Brain Centers BLOG
Follow us on Facebook
On Google Plus
Follow APEX Brain Centers on Twitter
And here is the Twitter handle for this podcast: @BrainPodcast365
Visit our YouTube Channel