Podcast: Play in new window | Download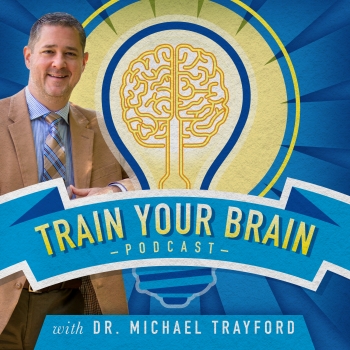 Welcome to the Train Your Brain Podcast episode number 164. Today Dr. Trayford shares a tip that will help us stay positive. In order to thrive and improve as individuals we must learn to adapt to failure. Dr. Trayford recommends that we mentally prepare for various outcomes so that we can be prepared to bounce back if things don't work out the way we wanted. It is also important is to teach this skill to children. You'll be really helping them develop the skills they'll need throughout life to "get back up" after hard times. Thanks for listening!
Now through the end of February we are having a special contest for Train Your Brain Podcast Listeners to send in their best brain training tip for a chance to win a $25 gift card!
If you have any concerns regarding the information and applications discussed in this podcast, please consult your physician and a doctor who is experienced in functional neurology. Michael Trayford DC, DACNB is available for consultation by calling (828) 708-5274. Thanks for listening.
---
Links for this episode:
Learn more at APEX Brain Centers.com
Read the APEX Brain Centers BLOG
Follow us on Facebook
On Google Plus
Follow APEX Brain Centers on Twitter
And here is the Twitter handle for this podcast: @BrainPodcast365
Visit our YouTube Channel