Podcast: Play in new window | Download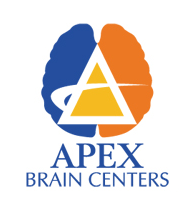 Welcome to Episode 162 of the Train Your Brain Podcast with Dr. Michael Trayford. In this show, Dr. Trayford gives us an inside view of what happens at the Apex Brain Center. He has designed his practice to offer the most comfortable environment for his patients. He only schedules 4 patients per week so that they can have the time they need and not feel rushed. The initial appointments and diagnosis are very thorough. Most of the patients that come into the Apex Brain Center are used to doctors not taking the time to listen to them or understand their symptoms. Dr. Trayford on the other hand finds out what the real underlying problems are. Join us!
Now through the end of February we are having a special contest for Train Your Brain Podcast Listeners to send in their best brain training tip for a chance to win a $25 gift card!
If you have any concerns regarding the information and applications discussed in this podcast, please consult your physician and a doctor who is experienced in functional neurology. Michael Trayford DC, DACNB is available for consultation by calling (828) 708-5274. Thanks for listening.
---
Links for this episode:
Dr. Trayford recommends John Ratey's excellent book on exercise: Spark: The Revolutionary New Science of Exercise and the Brain
Learn more at APEX Brain Centers.com
Read the APEX Brain Centers BLOG
Follow us on Facebook
On Google Plus
Follow APEX Brain Centers on Twitter
And here is the Twitter handle for this podcast: @BrainPodcast365
Visit our YouTube Channel