Podcast: Play in new window | Download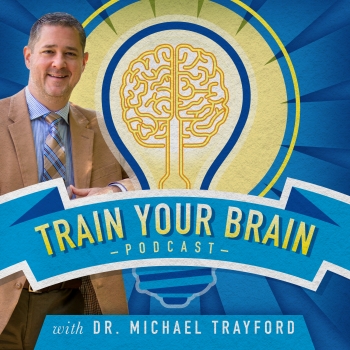 Welcome to the Train Your Brain Podcast episode number 161! The tip that Dr. Trayford is sharing today is to be careful how we label things. Deciding that something was bad sets you up to have a negative association about it and those associations stick. Watch out for that kind of language in your mind. Frame things in a positive light. Thanks for listening!
Now through the end of February we are having a special contest for Train Your Brain Podcast Listeners to send in their best brain training tip for a chance to win a $25 gift card!
If you have any concerns regarding the information and applications discussed in this podcast, please consult your physician and a doctor who is experienced in functional neurology. Michael Trayford DC, DACNB is available for consultation by calling (828) 708-5274. Thanks for listening.
---
Links for this episode:
Learn more at APEX Brain Centers.com
Read the APEX Brain Centers BLOG
Follow us on Facebook
On Google Plus
Follow APEX Brain Centers on Twitter
And here is the Twitter handle for this podcast: @BrainPodcast365
Visit our YouTube Channel