Podcast: Play in new window | Download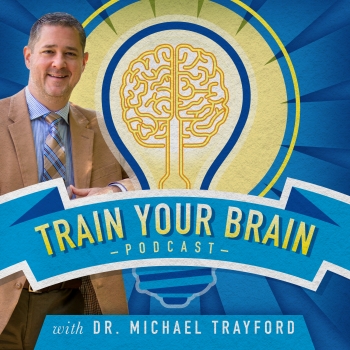 Welcome to the Train Your Brain Podcast! Today Dr. Trayford shares brain training tip number 152. Nutritionally speaking Folic Acid, also known as Folate, is involved in the breaking down of carbohydrates into glucose. Folic Acid is a type of vitamin B. In addition to its role in energy production, folic acid helps to reduce the levels of Homocysteine in the blood stream.
Dr. Trayford taught us about Homocysteine in Episode 112 so we encourage you to listen to that episode to learn more, but Folic Acid keeps the Homocysteine levels in your blood in check. If you are eating a diet which includes, beets, salmon, beans, avocados, etc. then you're giving your body the Folic Acid it needs. Please consider a supplement if you know you are not getting enough Folate in your diet. Thanks for listening!
Now through the end of February we are having a special contest for Train Your Brain Podcast Listeners to send in their best brain training tip for a chance to win a $25 gift card!
If you have any concerns regarding the information and applications discussed in this podcast, please consult your physician and a doctor who is experienced in functional neurology. Michael Trayford DC, DACNB is available for consultation by calling (828) 708-5274. Thanks for listening.
---
Links for this episode:
Learn more at APEX Brain Centers.com
Read the APEX Brain Centers BLOG
Follow us on Facebook
On Google Plus
Follow APEX Brain Centers on Twitter
And here is the Twitter handle for this podcast: @BrainPodcast365
Visit our YouTube Channel