Podcast: Play in new window | Download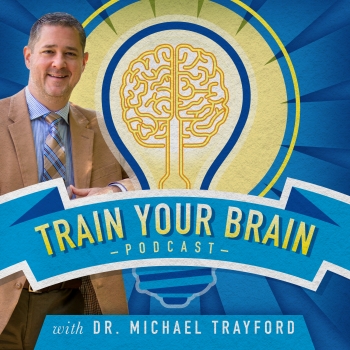 Welcome to the Train Your Brain Podcast! Today Dr. Trayford shares brain training tip number 150 which is to practice some form of prayer or meditation before bed. If you can quiet the mind effectively before bed you can get better quality sleep and we know how important sleep is for brain function! Even more important than sleep, which is a huge statement, is the dramatic effect that prayer and meditation can have on the brain structurally. Dr. Trayford recommends reading the book How God Changes Your Brain by Andrew Newberg and Mark Robert Waldman. This book is not particular to any one religion and it sites many scientific studies on the transformations in your brain that can happen through prayer. Thanks for listening!
Now through the end of February we are having a special contest for Train Your Brain Podcast Listeners to send in their best brain training tip for a chance to win a $25 gift card!
If you have any concerns regarding the information and applications discussed in this podcast, please consult your physician and a doctor who is experienced in functional neurology. Michael Trayford DC, DACNB is available for consultation by calling (828) 708-5274. Thanks for listening.
---
Links for this episode:
Learn more at APEX Brain Centers.com
Read the APEX Brain Centers BLOG
Follow us on Facebook
On Google Plus
Follow APEX Brain Centers on Twitter
And here is the Twitter handle for this podcast: @BrainPodcast365
Visit our YouTube Channel