Podcast: Play in new window | Download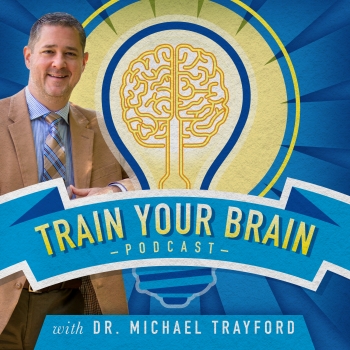 Good morning listeners! Today Dr. Trayford shares brain training tip number 149 which is to get out to your local trivia night. This can be such a fun thing! Get together with old friends or new friends and exercise your long term memory. You'll have a great night and you'll be working out your brain at the same time. Thanks for listening!
Now through the end of February we are having a special contest for Train Your Brain Podcast Listeners to send in their best brain training tip for a chance to win a $25 gift card!
If you have any concerns regarding the information and applications discussed in this podcast, please consult your physician and a doctor who is experienced in functional neurology. Michael Trayford DC, DACNB is available for consultation by calling (828) 708-5274. Thanks for listening.
Jason: I do enjoy trivial pursuit.
Being able to go out and interact with people in a social setting, can have a lot of positive impact on brain health. Sometimes a lot of these trivia contests are held at a local bar, so the introduction of alcohol, might not always be appropriate. If you are going to consume an adult beverage or two, just be mindful to drink in moderation.
Some of these trivia events can be in low-key, laid back settings or held in restaurants. People can sometimes band together and develop a sense of camaraderie with the other players.
Recently we sponsored one of these trivia events being held in Asheville North Carolina. This gave us the great fortune of being able to formulate the questions. This meant most of the questions were in some way related to brain function. It really went over quite well with the audience.
What these trivia questions really do is exercise your long term recall. There are aspects of short term memory involved here, but in most cases it's related to drawing on information you learned in the past. Whether it's from TV shows, books or music.
There are also smart phone applications that allow you to play trivia on your own time, if you can't find a particular group to play with. One application I like is called SongPop, where they play you a snippet of a song and you have to guess what the song is. You play with people around the world.
Now in another light, all of this electronic stimulation can also be a little addictive. So like anything you want to participate in moderation. The goal is to exercise your long term recall skills, not to spend hundreds of hours staring at your phone.
---
Links for this episode:
Learn more at APEX Brain Centers.com
Read the APEX Brain Centers BLOG
Follow us on Facebook
On Google Plus
Follow APEX Brain Centers on Twitter
And here is the Twitter handle for this podcast: @BrainPodcast365
Visit our YouTube Channel