Podcast: Play in new window | Download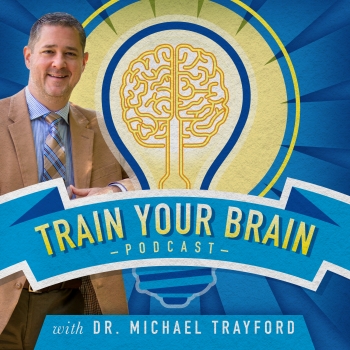 Good morning and welcome to Episode 126 of The Train Your Brain Podcast with Dr. Michael Trayford. Every Monday we produce a 30-minute episode. Tuesday through Sunday we produce episodes with five-minute tips. Every episode of the Train Your Brain Podcast features a tip, so you can receive pointers 365 days a year that will help enhance the performance of your brain!
Through the end of February we are having a special contest for Train Your Brain Podcast Listeners to send in their best brain training tip for a chance to win a $25 gift card!
Today Dr. Trayford shares brain training tip 126: Methylenetetrahydrofolate reductase. What a mouth-full! The MTHFR gene provides instructions for making an enzyme called methylenetetrahydrofolate reductase. This enzyme plays a role in processing amino acids, the building blocks of proteins. Methylenetetrahydrofolate reductase is important for a chemical reaction involving forms of the vitamin folate (also called vitamin B9). Specifically, this enzyme converts a molecule called 5,10-methylenetetrahydrofolate to a molecule called 5-methyltetrahydrofolate. This reaction is required for the multistep process that converts the amino acid homocysteine to another amino acid, methionine. The body uses methionine to make proteins and other important compounds. Mutations in this gene are linked to numerous cardiovascular and neurological conditions and can be easily treated with appropriate nutritional intervention. Thanks for listening!
If you have any concerns regarding the information and applications discussed in this podcast, please consult your physician and a doctor who is experienced in functional neurology. Michael Trayford DC, DACNB is available for consultation by calling (828) 708-5274. Thanks for listening.
---
Links for this episode:
Click here to learn more about helmets
Learn more at APEX Brain Centers.com
Read the APEX Brain Centers BLOG
Follow us on Facebook
On Google Plus
Follow APEX Brain Centers on Twitter
And here is the Twitter handle for this podcast: @BrainPodcast365
Visit our YouTube Channel