Podcast: Play in new window | Download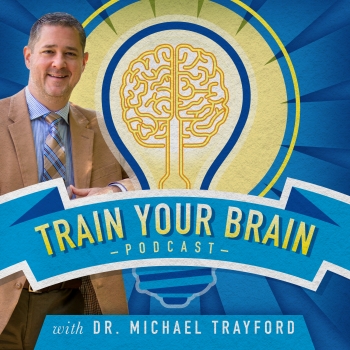 Good morning and welcome to Episode 003 of the Train Your Brain Podcast with Dr. Michael Trayford. This is one of our shorter, five-minute episodes where we provide a tip for improving your brain function.
The tip for Episode 003 is to organize your week before it starts. Dr. Trayford recommends taking 10 minutes on Sunday night to plan your tasks and schedule for the upcoming week. This practice will put your mind at ease as you begin a new, demanding week. Just imagine how much stress you'll be able to relieve by taking all your concerns and organizing them on paper, thus reducing the number of items floating around in your head!
If you have any concerns regarding the information and applications discussed in this podcast, please consult your physician and a doctor who is experienced in functional neurology. Michael Trayford DC, DACNB is available for consultation by calling (828) 708-5274. Thanks for listening.
Organization is important for several different reasons. When you stop to think about, it the opposite of organization is chaos and chaos is synonymous with stress. When we look at the pillars of effective brain training, cognitive, physical, metabolic, and lifestyle factors, we see how stress relates directly to lifestyle factors. Many of these come with at least some level of personal control.
Organization is an important factor for managing stress and making sure your brain experiences as little unnecessary distraction as possible. If you're living by the seat of your pants and organizing your day by countless post-it notes or digital notes, it can bog you down. Also, when you're not accomplishing things it gives you a sense of fear and worry, because you're not completely doing the things you feel you are supposed to be doing.
A lack of organization can be a significant challenge in your life. Simply crossing things off of your to-do list doesn't mean that you are organized. To a certain degree, it might make more sense to sit down and write a 'to-not-do list'. Sometimes you can look at your current to-do list and find things that have been on there for months, if not years. If you're not doing those things, then it probably means they are not all that important.
Getting control of your thoughts and energies by having a to-not-do list can actually be quite liberating. It can even start to eliminate some of the fear and worry that comes from not getting everything done.
There is a great deal of research that shows us how fear and worry are the two most damaging emotions to the human brain. They contribute to the production of significant amounts of stress hormones. These hormones circulate through the body and can actually cause damage to certain parts of the brain that allow us to learn. They can even damage connections that have been made in the brain. The more we do to eliminate those two emotions, the better off our brains will be.
Some people might find that taking 10 or 15 minutes on Sunday evenings, to organize their week, can be incredibly powerful. You don't have to go into minute detail. Simply prioritizing and putting your top tasks for the week in order can take a great deal of stress out of the week ahead. It can also help you think better, sleep better and interact more efficiently with friends, family and coworkers.
---
Links for this episode:
Learn more at APEX Brain Centers.com
Read the APEX Brain Centers BLOG
Follow us on Facebook
On Google Plus
Follow APEX Brain Centers on Twitter
And here is the Twitter handle for this podcast: @BrainPodcast365
Visit our YouTube Channel